Waconia High School is the home of the Wildcats and serves more than 1,300 students in grades 9-12. We are a growing, thriving and comprehensive four-year high school located in Waconia, MN. WHS has a great balance of academic, athletic, and fine arts opportunities available to the students while maintaining a great sense of community and individual attention. 
Our philosophy at WHS is one based on a dedication to excellence in education and the development of each student to his or her full potential for the leading of a healthy, productive, and fulfilling life. Our mission is to create students who are purposeful thinkers, effective communicators, self-directed learners, productive group participants, and responsible citizens.
Click here to learn more. 
2023-24 WHS REGISTRATION AND ENROLLMENT 
Will your student be attending Waconia High School in the Fall of 2023? We have placed all of the registration and enrollment information on the Waconia High School website. To access course registration information, you can find the links under the Guidance Office.  
The high school counselors will be visiting the following schools: St. Joseph on January 19, Trinity on January 20, and Waconia Middle School on January 26-27 to provide course selection information. 
If your child is currently attending Waconia Middle School, they will be registering during the school day. If you are a non-Waconia Middle School family, please use the following steps to first enroll your child: First, click here to fill out an online enrollment form. Once your child is enrolled, you will have to return the class registration form to the WHS Guidance Office to have your course selections entered manually.  
Choosing a high school is an important decision. If we can help you in that decision-making process, please contact us. For specific high school registration questions please call our guidance office at 952-442-0676.  Enrollment and registration is encouraged by Thursday, February 2nd.
WINTER WEATHER REMINDERS
If inclement weather forces District leaders to cancel in-person instruction during the 2022-23 school year, the first two instances would result in no-school days for students. Any subsequent weather-related closures would result in the District implementing a flex-learning day. Students in grades 5-12 would use their devices to access learning plans on Schoology. Families with students in grades K-4 would receive learning plans via email from teachers that morning. Click here to read how the District will communicate a weather-related closure to families and learn how to update your contact information in Infinite Campus to ensure you receive timely updates and information from the District.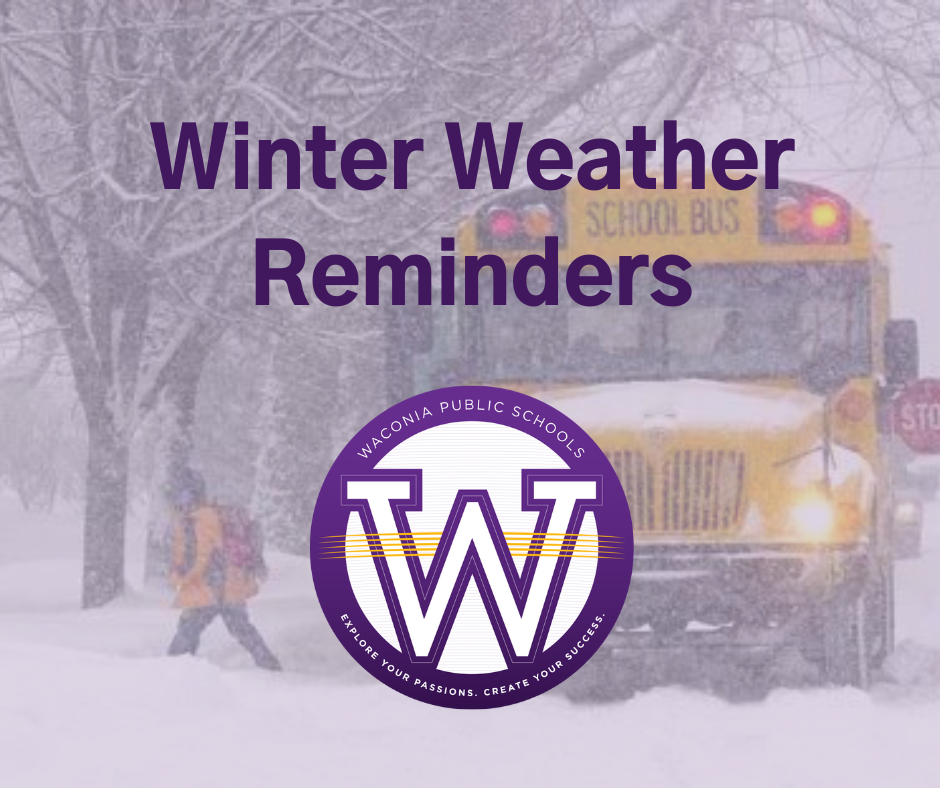 Thursday, January 19 | Takedown Cancer Wrestling Event
January 23-27 | Paraprofessionals Appreciation Week
Friday, February 3 | Conferences/In-Service Day - No School