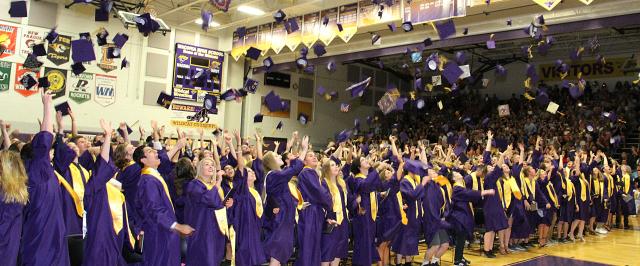 At Waconia Public Schools, we have a real desire to get to know each student as an individual. You can feel it when you walk in the door. We pride ourselves on addressing the specific needs, personalities, and interests of each student to help them flourish academically and, ultimately, as an adult.
ISD 110 is located in Carver and Hennepin counties, about 35 miles west of Minneapolis. We serve the cities of Waconia, Minnetrista, Victoria, St. Bonifacius, and New Germany. In addition, we also serve the townships of Benton, Camden, Dahlgren, Hancock, Hollywood, Laketown, San Francisco, Waconia, and Watertown.
Community Education is also a part of Waconia Public Schools, and includes Early Childhood Family Education (ECFE), Kids' Company (school-aged child care) and Waconia Wildcat Preschool.
We are a growing district, with a student population of approximately 4,100 students. From leadership to students, parents, teachers, and staff, there is a consistent belief in and commitment to the idea that by first concentrating on the full development of the whole student, academic performance will be delivered.
There is a strong commitment to ensuring that each student is ready for their own future—a future defined by their ability to be a contributing citizen in equal measure with their ability to succeed.
#WEareONE10
81%
Graduates that Pursue Higher Education
17:1
Student to Licensed Teacher Ratio
65%
Educators with Advanced Degrees
12
AP Courses Offered at Waconia High School
22
Average Kindergarten Class Size
18
Miles West of Interstate 494
Niche Names ISD 110 A Top-20 District in MN
Waconia Public Schools has been named a top-20 public school district in the state of Minnesota by Niche, an online platform that annually ranks K-12 schools as well as colleges and universities. In Niche's 2023 rankings, which were released on Monday, Sept. 26, Waconia Public Schools was ranked 19th on the platform's list of Best School Districts in Minnesota.