Explore your passions. Create your success.
Delivering On Our Mission
Everything we do at Waconia Public Schools, ISD 110, is focused on creating opportunities for students to explore their passions and create their success. With dedicated teachers, supportive parents, and a community that values quality education, we are able to provide authentic learning experiences for all students. Let's go Wildcats!!!!
Read more about our Mission, Vision,
Core Values, and Daily Desired Experiences: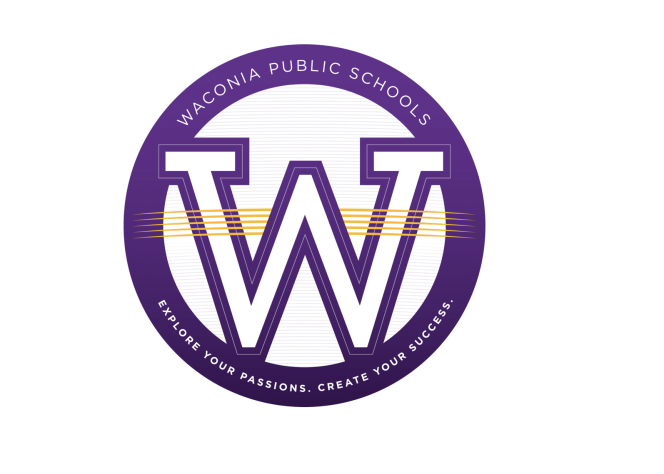 Waconia Public Schools News
SCHOOL BOARD APPROVES BUDGET ADJUSTMENTS FOR 2023-24 FISCAL YEAR
At its March 27 Regular Meeting, the School Board voted to accept approximately $4.6 million in budget adjustments for the 2023-24 fiscal year. The final list of adjustments can be found here. With these adjustments in place, the District is projected to reduce its overall debt by approximately $1.9 million, which is necessary progress toward the end goal of returning the District to a financially stable position where it can once again invest in its strategic priorities.
"Throughout this difficult process I have been impressed by the entire Waconia Public Schools community. Teachers, staff, and parents have been engaged throughout the process and have asked important questions of myself and other District leaders," Superintendent Brian Gersich said. "School Board members have listened to stakeholders and have had robust debate and discussions while digging into the fine details of the plan in order to make the best decision for the future of our District."
The final proposal met adjustment targets while adhering to the following priorities: 
Prioritizing class sizes at the elementary level. 
Preserving extra-curricular, co-curricular and athletic opportunities for students.
Maintaining pupil support positions such as school counselors, social workers and school psychologists
"Making budget adjustments and reducing staff is something no educational leader wants to undertake, but it is a crucial step for the long term financial and programmatic health of Waconia Public Schools," Gersich said "This is a great school district with passionate and skilled educators and a tremendously supportive community and it will continue to be going forward."
JACK HACKLER PLACES 3RD AT STATE SWIM MEET
Sophomore Jack Hackler placed third in the 100-yard breaststroke with an All-American Consideration time and new school record of 55.84 seconds at the State Meet on Saturday, March 4. Hackler, sophomore Alex Kearney, senior Matthew Krogman and freshman Sam Swanson took 12th place in the 200-yard medley relay.
WRESTLING TEAM PLACES 4TH AT STATE TOURNAMENT; MCENELLY WINS 4TH STATE TITLE
The Waconia High School wrestling team took fourth place at the Class 3A State Tournament on Thursday, March 2, at the Xcel Energy Center in St. Paul. The Wildcats defeated Rochester Mayo 43-26 in the quarterfinal round behind victories by Gabe Witschorik, Carter Katherman, Maverick Mueller, Lincoln Vick, Alex Torres, Levi Mueller, Max McEnelly, Alex Riley and Vincent Halliday. The Wildcats fell to Hastings 21-38 in the semifinal round and 30-33 to Stillwater in the third place match. Seven wrestlers competed in the individual portion of the State Tournament with four earning spots on the podium in their respective weight classes. McEnelly won his fourth state championship at 195 pounds, Riley took second place at 220 pounds, Vick placed second at 132 pounds, and Maverick Mueller finished sixth at 126 pounds. 
KINDERGARTEN ENROLLMENT FOR FALL 2023 IS NOW OPEN
Greetings parents and guardians of future members of the Waconia Public Schools Class of 2036! We are excited for your student to join the Wildcat family in the Fall of 2023. Kindergarten is an exciting and important time in a student's life as they will develop and grow many academic, social, and emotional skills that will lay the foundation for their K-12 journey. Click here to download our Kindergarten Guide, which is full of information for incoming Kindergarten families, including how to enroll your student on or after December 14, 2022. Click here to start the online enrollment process. 
WACONIA PUBLIC SCHOOLS NAMED A TOP-20 SCHOOL DISTRICT IN MINNESOTA BY NICHE
Waconia Public Schools has been named a top-20 public school district in the state of Minnesota by Niche, an online platform that annually ranks K-12 schools as well as colleges and universities. In Niche's 2023 rankings, which were released on Monday, Sept. 26, Waconia Public Schools was ranked 19th on the platform's list of Best School Districts in Minnesota. Click here to read the full story.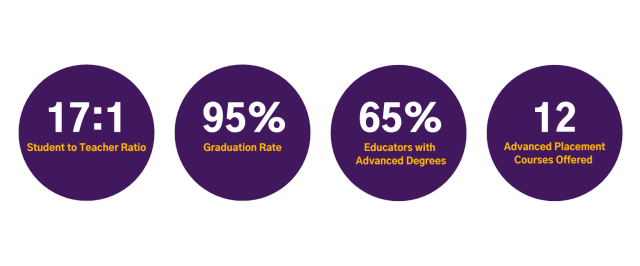 Are You The Next Awesome?
JOIN THE WILDCATS TEAM!
Year-Round Positions
School Year Positions
Substituting