Explore your passions. Create your success.
Delivering On Our Mission
Everything we do at Waconia Public Schools, ISD 110, is focused on creating opportunities for students to explore their passions and create their success. With dedicated teachers, supportive parents, and a community that values quality education, we are able to provide authentic learning experiences for all students. Let's go Wildcats!!!!
Read more about our Mission, Vision,
Core Values, and Daily Desired Experiences: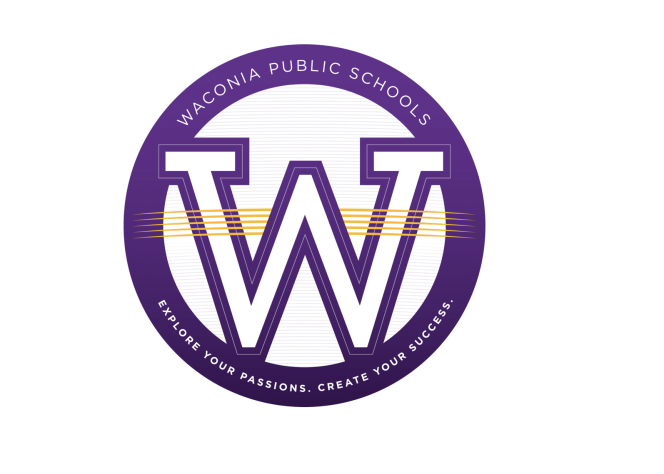 Waconia Public Schools News
WEA NAMES 2023 ACCOMPLISHED WACONIA EDUCATORS 
The Waconia Education Association has announced that Mark Bullis, Stephanie DeYoung, and Kari Klein are the 2023 recipients of the Accomplished Waconia Educators Award. The three recipients were chosen from a pool of 118 nominations and will now go on to represent Waconia Public Schools in the 2023-24 Minnesota Teacher of Year program next Fall.
ERIKA NESVIG NAMED DIRECTOR OF EDUCATIONAL SERVICES
Waconia Public Schools is pleased to announce that Erika Nesvig has accepted the position of Director of Educational Services. In this newly created position that consolidates responsibilities from the current Directors of Teaching & Learning and Technology, Nesvig will be charged with leading the development and implementation of K-12 curriculum, planning and facilitating staff development and technology integration opportunities, and overseeing K-12 standardized testing and assessment, among other duties. Nesvig will start her new role in Waconia on July 1, 2023. 
With 28 years of experience in public education, Nesvig has served in a variety of instructional and leadership roles in Washington state, Minnesota and Oregon. After serving as an elementary teacher for 18 years, she spent eight years as an elementary and middle school principal in the Burnsville-Eagan-Savage School District 191. Nesvig is currently finishing her second year as an elementary principal in McMinnville, Oregon.
JUNIOR JACK ANDERSON NAMED A TRIPLE THREAT ON HENNEPIN 
Congratulations to Waconia High School junior Jack Anderson for being named one of 24 Triple Threat on Hennepin students for 2023, a program sponsored by Hennepin Theatre Trust. Junior and senior students with interest or experience in singing, acting, dancing and leadership are invited to audition for Triple Threat on Hennepin with a submission of required materials including: headshot, resume, video audition and personal essay. Select students are then invited to a live audition where a panel of theater professionals determine the 24 Triple Threat students.
Anderson will now have the opportunity to participate in an intensive coaching, rehearsal and performance process for Hennepin Theatre Trust's Spotlight Showcase (June 12-13) at the State Theatre in downtown Minneapolis. The 24 triple threats also have the option to be considered for the Triple Threat New York Experience or to become a Minnesota nominee for the National High School Musical Theatre Awards.
SIX WACONIA HIGH SCHOOL STUDENTS NAMED TO ALL-STATE CHOIRS
Six Waconia High School students have been selected to participate in various Minnesota All-State Choirs sponsored by the Minnesota Music Educators Association (MMEA). Juniors Jack Anderson and Mara Giesen were named to the All-State Mixed Choir; juniors Jocelyn Heinrichs, Jessica Larson and Tessa Paulson were named to the All-State Soprano/Alto Choir; and sophomore Mathias Pierce was named to the All-State Tenor/Bass Choir. Selected students attend camp August 1-5 at St. John's University in Collegeville, where they will meet their guest conductor and attend hours of rehearsals and sectionals. All-State students will then meet again Feb. 16-17, 2024 to perform at Orchestra Hall as part of the MMEA Midwinter Convention.
LINDSAY SEIM NAMED TEACHING AND LEARNING SPECIALIST 
Waconia Public Schools is pleased to announce that beginning July 1, 2023, Lindsay Seim will serve as Teaching and Learning Specialist. Seim is finishing her 20th year in public education, including the past nine years in Waconia Public Schools. She currently serves as an Instructional Coach and prior to that she taught social studies at Waconia Middle School.
Under the direction of Director of Educational Services Erika Nesvig, Seim will serve as a leader in supporting the development and oversight of our curriculum, instruction, and assessment programming at the elementary level. She will also support the design and implementation of professional development opportunities and support the development of a long-term vision for enhancing our programming for improved student academic achievement.
SENIOR BERIT FITZSIMONDS NAMED 2023 WHS TRIPLE 'A' AWARD RECIPIENT 
Waconia High School senior Berit Fitzsimonds has been named the school's 2023 recipient of the Minnesota State High School League's (MSHSL) Triple 'A' Award. Established in 1988, the Academics, Arts and Athletics Award (Triple "A") is a unique recognition program sponsored by the MSHSL. The award goes to high school seniors who have a "B" or better grade point average and who are active in fine arts and athletic activities.  
Visit https://bit.ly/WHSAwards23 to read more about Fitzsimonds and her accomplishments and accolades during her time as a Wildcat. 
SENIOR CLAIRE CANFIELD NAMED 2023 ATHENA AWARD WINNER 
Waconia High School senior Claire Canfield is the recipient of the school's 2023 Athena Award. Canfield earned seven varsity letters during her athletic career, including six in swimming and one in lacrosse. In swimming, Canfield was a three-year captain, a two-time All-State recipient, earned three All-Conference honors, one All-Conference Honorable Mention honor, and qualified for the state championship meet five times. She was a team MVP and earned the prestigious Girls' Swimming Wildcat Award and Iron Cat Award three times. During her senior season, Canfield won the section title in the 100-yard backstroke and set a school record of 2:12.50 in the 200-yard individual medley. 
Academically, Canfield has earned a MSHSL Spotlight on Scholarship award in each of her activity seasons, maintains a 3.85 GPA, and has been named an AP Scholar with Distinction. Canfield has also been active in school and community activities, participating in a variety of National Honor Society offerings as well as volunteering for Feed My Starving Children. Next fall, Canfield plans to swim and major in Chemistry at the College of St. Benedict.
JUNIORS AMELIA HEROLD AND CARBEN DOCK NAMED EXCEL AWARD RECIPIENTS
Waconia High School juniors Amelia Herold and Carben Dock have been named the school's 2023 recipients of the ExCEL Award. Sponsored by the Minnesota State High School League, ExCEL (Excellence in Community, Education and Leadership) is a unique recognition program designed exclusively for high school juniors. Students who are active in fine arts and/or athletic activities, who show leadership qualities, and who are model citizens are eligible for the award.
Click here to read more about Herold, Dock and their accomplishments and accolades during their time as Wildcats.
WACONIA HIGH SCHOOL GRADUATION RATE CLIMBS TO NEARLY 97 PERCENT 
Four-year graduation rates went up at both Waconia High School and the Waconia Learning Center according to 2021-22 data released by the Minnesota Department of Education on Tuesday. At Waconia High School, the four-year graduation rate increased from 95.71% in 2020-21 to 96.95% in 2021-22. The Waconia Learning Center achieved an even greater increase from 68.57% in 2020-21 to 91.67% in 2021-22. Both schools have graduation rates that are well above the state average of 83.55%.
"While Waconia did not see the significant drop in graduation rates during the pandemic that some other school districts did, it's certainly great to see that we are trending in the right direction," Superintendent Brian Gersich said. "Over the past 10 months I have really come to appreciate the amazing quality of teachers and educational programming that we have here in Waconia, and so I am not surprised that a large percentage of our students are thriving."
WACONIA PUBLIC SCHOOLS NAMED A TOP-20 SCHOOL DISTRICT IN MINNESOTA BY NICHE
Waconia Public Schools has been named a top-20 public school district in the state of Minnesota by Niche, an online platform that annually ranks K-12 schools as well as colleges and universities. In Niche's 2023 rankings, which were released on Monday, Sept. 26, Waconia Public Schools was ranked 19th on the platform's list of Best School Districts in Minnesota. Click here to read the full story.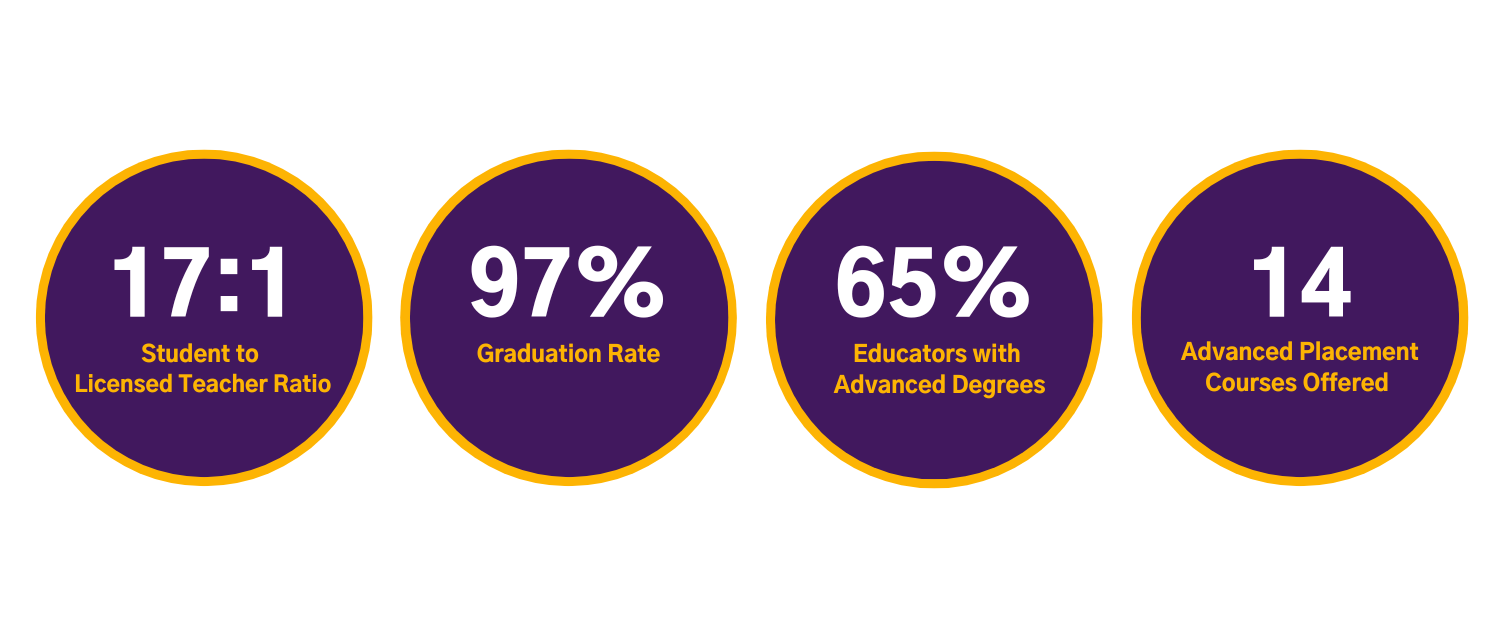 Are You The Next Awesome?
JOIN THE WILDCATS TEAM!
Year-Round Positions
School Year Positions
Substituting