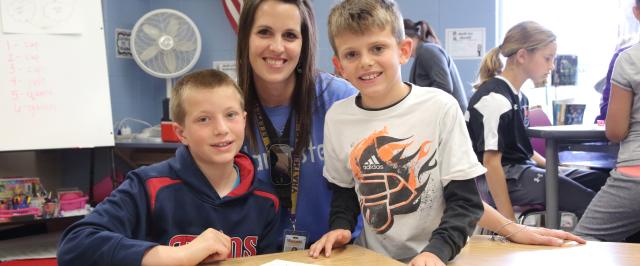 Welcome to Southview Elementary!
LEARN ~ RESPECT ~ BELONG
On behalf of the Southview Elementary staff, it is our pleasure to welcome you to our school, where we are dedicated to inspiring a community of learners who academically excel (LEARN), share their Caring Hearts (RESPECT), and feel a sense of belonging and pride in school (BELONG). We invite our learners to:  Explore Your Passions. Create Your Success.
In a positive, exciting, and collaborative learning environment our staff empowers all our learners to achieve personal excellence by being caring, nurturing, flexible, and responsive to their needs. We guide our learners to discover their talents, develop their passions, and deepen their understanding in authentic, relevant, and meaningful ways.
Our school environment is learner driven. Our learners:
feel engaged in their own learning because we ask them to find solutions connected to real-life problems,
are challenged because we give them the self-confidence to think creatively,
feel safe and belong because we give them opportunity to collaborate, and
enjoy school because we intentionally make it fun.
We provide many opportunities for compelling learning through reading, writing, mathematics, science, social studies, media, technology, art, music, band, physical education, leadership opportunities, and social skills.  
Parent participation at Southview Elementary is strong, supportive, and vibrant, creating a partnership that engages, expands, and enhances learning opportunities for our children. 
I am truly honored to lead in a dynamic, forward-thinking school community where parents and staff cultivate an environment where learners excel, have a deep sense of belonging and Wildcat Pride in their school, and consistently share their caring hearts.
At Southview Elementary, each of us stands ready to guide your child through a successful elementary school experience.
With a caring heart,
Dr. Khuzana DeVaan
Principal, Southview Elementary
kdevaan@isd110.org
(952) 442-0621