Greetings parents and guardians of future members of the Waconia Public Schools Class of 2036! We are excited for your student to join the Wildcat family in the Fall of 2023. Kindergarten is an exciting and important time in a student's life as they will develop and grow many academic, social, and emotional skills that will lay the foundation for their K-12 journey. 
In Waconia Public Schools we strive to form a partnership with parents and guardians to create a safe, caring and cooperative environment where students learn through developmentally appropriate practices while showing respect for themselves, others, and their community. 
Our caring and dedicated staff will create developmentally appropriate activities throughout the day to meet the varying needs and to optimize learning for all students in the areas of cognitive development, gross and fine motor skills, and social and emotional development. 
We have three outstanding elementary schools that serve students in grades K-5. I hope you will take the time to read through this informational brochure to learn more about our schools and the District as a whole. 
If you have any questions regarding Kindergarten programming or the enrollment process, you are encouraged to contact your elementary school and one of our principals will be happy to assist you.
Click here to start the online enrollment process. 
Bayview Elementary
24 S. Walnut Street
Waconia, MN 55387
(952) 442-0630
Principal: Ann Swanson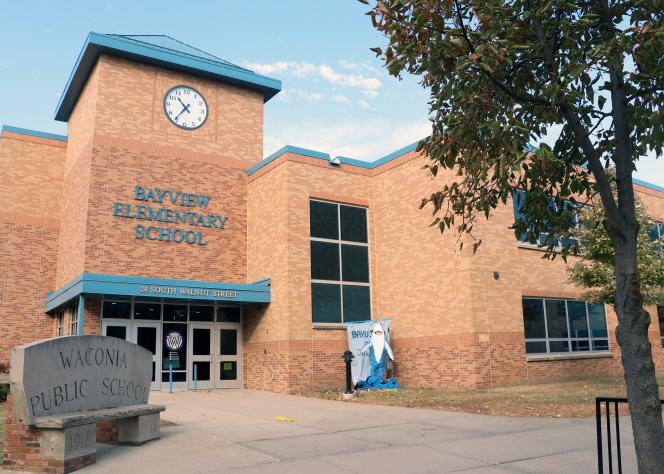 Laketown Elementary
960 Airport Road
Waconia, MN 55387
(952) 442-0690
Principal: Keith Baune
Southview Elementary
225 West 4th Street
Waconia, MN 55387
(952) 442-0620
Principal: Dr. Khuzana DeVaan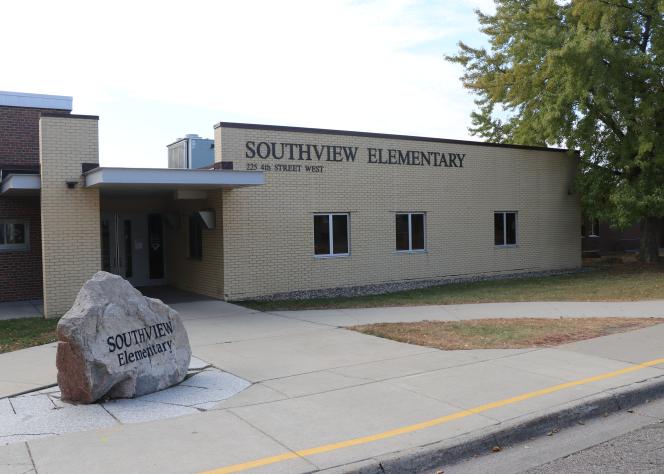 Wondering which elementary school boundary your residence is in? Use our interactive district boundary map tool and enter your address to find out which elementary school your child is assigned to attend. 
Domains of Childhood Growth & Development
Social and Emotional Development
We believe kindergarten students need daily opportunities to develop socially and emotionally. 
Kindergarten students need a safe, nurturing environment in which they respect themselves and others.
Kindergarten students need daily free time to interact with their peers and to foster the development of social skills such as problem solving, sharing, and appropriately expressing feelings.
Cognitive Development
Kindergarten students need clear academic expectations that challenge their level of development. 
Kindergarten students need opportunities for exploration and problem solving. 
Kindergarten students need opportunities for hands-on activities.
Fine Motor Development
Kindergarten students need opportunities to increase fine motor skills.
Fine motor development opportunities include tearing, assembling, cutting, writing, painting, drawing, and tracing.
Gross Motor Development
Gross Motor opportunities include jumping, climbing, catching, hopping, throwing, and dancing. 
Kindergarten students need daily opportunities for indoor or outdoor gross motor development.
Waconia Public Schools provides a standards-based curriculum in Language Arts, Mathematics, Science, Social Studies, Health, Physical Education, Music, Art, and Media Skills to fully prepare all students to be successful life-long learners.  Language Arts and Mathematics provide the core of the academic program for kindergarten students. Our Kindergarten program challenges students to develop academically, socially and emotionally. We emphasize the introductory skills of reading, writing, mathematics, and problem-solving.  Our students are provided individualized support as they progress, at varying rates, through each developmental milestone.
Kindergarten Language Arts
Children come to school with a variety of literacy experiences. Our Kindergarten program provides a comprehensive learning experience with support for mastering the Kindergarten Academic Standards.  Most of all, we want our kindergarten students enthusiastic about reading and writing. 
Kindergarten Mathematics
Life's experiences are full of numbers, shapes, and patterns. In other words, math is all around us. Our kindergarten curriculum will focus on counting, measuring, discovering, and solving problems through comparisons and contrasts.
Technology and Media Skills
Our kindergarten program will provide ample opportunities for students to utilize mobile devices to think critically, problem solve, and enhance their learning experiences.
Development of Character
Our Kindergarten program uses structured play and self-directed activities to develop strong character traits of persistence, self-control, flexibility, curiosity, conscientiousness, grit, and self-confidence.
A Typical Kindergarten Day
7:55-8:05 | Morning Bell Rings / Students Enter
8:05-8:30 | Morning Work
8:30-9:00 | Morning Meeting /Social Skill Lessons
9:00-9:30 | Phonics
9:30-9:45 | Snack
9:45-9:50 | Read Aloud
9:50-11:00 | Reading Workshop: Shared and Guided Reading, Handwriting, Literacy Centers
11:00-11:40 | Lunch / Recess
11:40-11:55 | Read Aloud
11:55-12:45 | Specials (Gym, Music, Art)
12:45-1:05 | Read to Self
1:05-1:30 | Content (science/social studies) & Writing
1:30-2:00 | Math
2:00-2:20 | Free Choice
2:20-2:25 | Prepare for Dismissal and Load Buses
2:30 | School Day Ends
Kindergarten Preview Nights in May
Families will be invited to attend Kindergarten Preview Night in May. This is a great opportunity to get inside your child's school and learn about the exciting opportunities that await kindergarten students in Waconia.
Kindergarten Preview Night Objectives:
Meet your principal and kindergarten teachers
Explore your new school!
Check out a kindergarten classroom
Learn how to get involved in the PTO
And more!
Preview Night Dates:
Bayview Elementary | May 15, 2023
Laketown Elementary | May 4, 2023
Southview Elementary | May 2, 2023
More information about Preview Nights will be sent to families closer to the event dates. 
Are you interested in touring your child's elementary school? Reach out to one of our administrative assistants to schedule a walking tour with a principal:
Bayview Elementary | Ann Bohanon
952-442-0632 | abohanon@isd110.org
Laketown Elementary | Genell Siemens
952-856-4528 | gsiemens@isd110.org
Southview Elementary | Tara Koosmann
952-442-0622 | tkoosmann@isd110.org
Online kindergarten enrollment will open on Wednesday, December 14, 2022. Here are the things you need to be prepared to enroll your child for kindergarten:
Your child must turn five years old on or before September 1, 2023
Birth Certificate
Proof of Residency (utility bill, rental contract, purchase agreement, etc.)
Early childhood screening documentation
Immunization records
When you are ready to enroll, click here to access the online enrollment form. Paper forms are also available can be accessed online or requested by calling your child's elementary school.