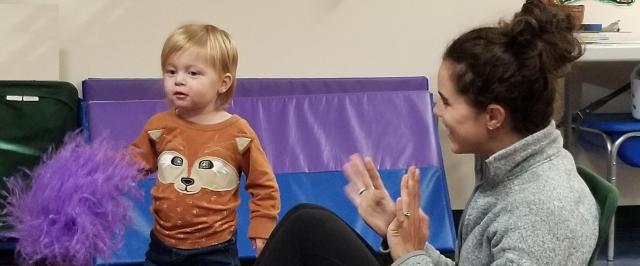 ECFE is a family education program for all parents and their children from birth to kindergarten age. Classes and special events are planned to be enjoyable learning experiences for both parents and children together. Parents share, gain new ideas and receive support from one another during parent discussion time. Children have the opportunity to be with other children and learn with creative activities in a stimulating and caring environment. ECFE provides a staff of people committed to supporting parents in their role as their child's first and most important teacher. ECFE is a District 110 Community Education program.
Mission:
To strengthen families through education, and support all parents toward healthy growth and development of their children. 
Vision:
Helping parents recognize that they are their child's first and most important teacher. 
Develop parents' confidence in advocating for their children through ISD 110's E-12 programming.
All children are engaged learners.
Parent-Child Classes 0-5 years
Parent Only Classes
Elementary School Age Offerings
Special Events