Waconia Community Education offers enrichment, recreational, academic, and family support and service activities to residents of all ages of Waconia, St. Bonifacius, New Germany, Minnetrista, and Victoria. The program utilizes school district, community, and private resources and facilities to promote lifelong learning.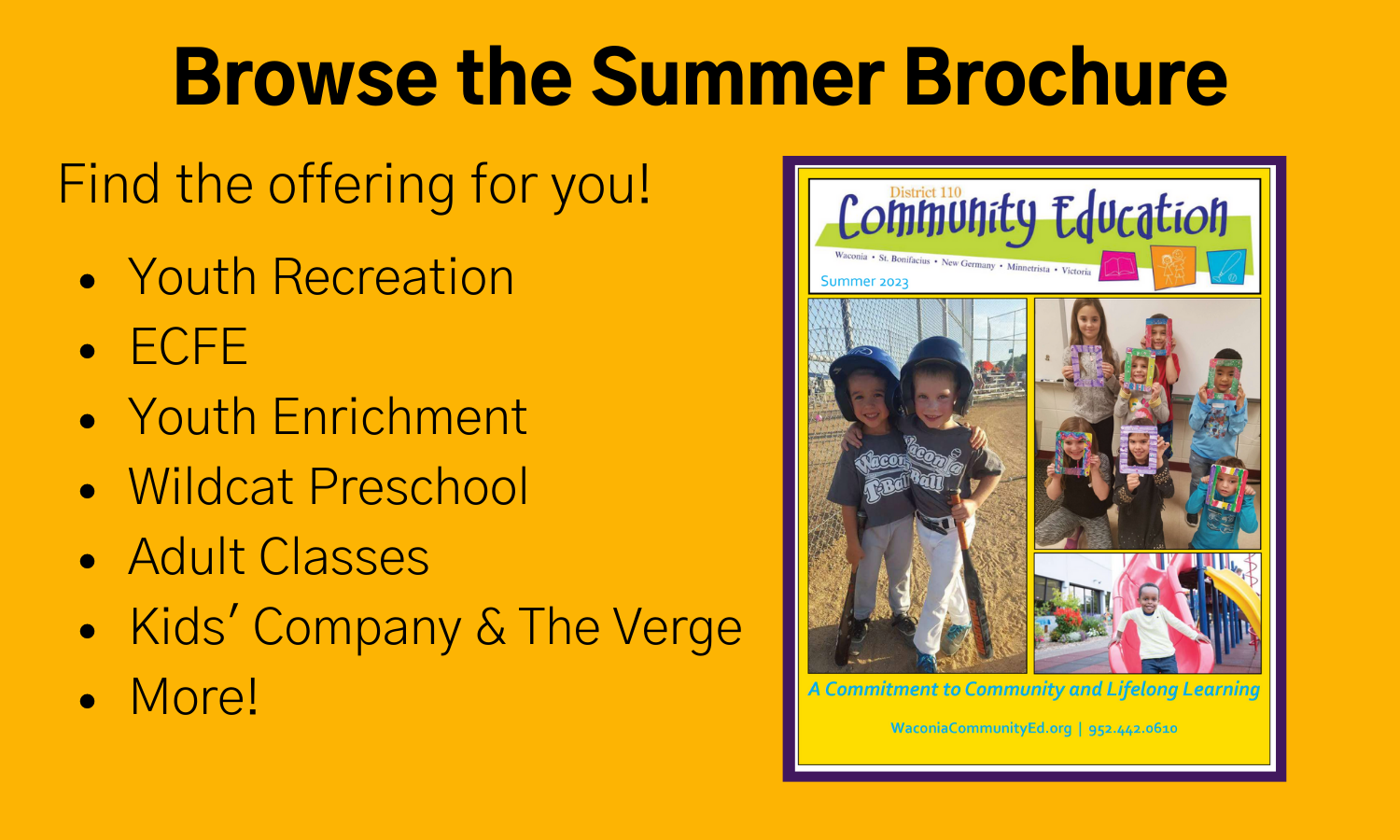 516 Industrial Boulevard
Waconia, MN 55387
Phone: (952) 442-0610
Fax: (952) 442-0619
Office Hours:
Monday - Friday
7:30 a.m. - 4:00 p.m.