Explore your passions. Create your success.
Delivering On Our Mission
Everything we do at Waconia Public Schools, ISD 110, is focused on creating opportunities for students to explore their passions and create their success. With dedicated teachers, supportive parents, and a community that values quality education, we are able to provide authentic learning experiences for all students. Let's go Wildcats!!!!
ONE10 Daily Desired Experiences
ONE10 Mission, Vision, Core Values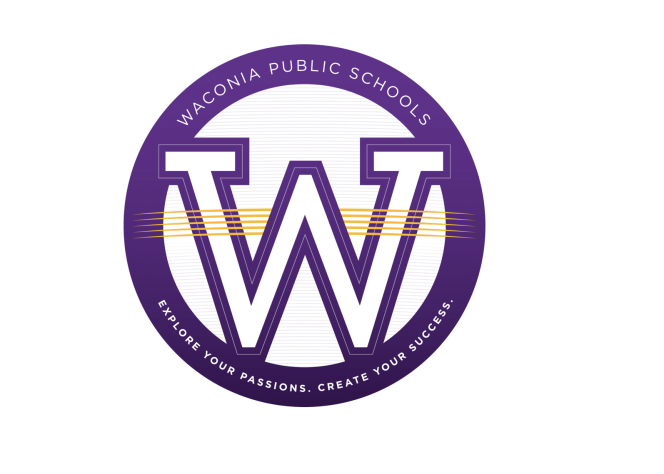 Waconia Public Schools News
WACONIA PUBLIC SCHOOLS NAMED A TOP-20 SCHOOL DISTRICT IN MINNESOTA BY NICHE
Waconia Public Schools has been named a top-20 public school district in the state of Minnesota by Niche, an online platform that annually ranks K-12 schools as well as colleges and universities. In Niche's 2023 rankings, which were released on Monday, Sept. 26, Waconia Public Schools was ranked 19th on the platform's list of Best School Districts in Minnesota. Click here to read the full story. 
THREE HIGH SCHOOL SENIORS RECOGNIZED BY NATIONAL MERIT SCHOLARSHIP PROGRAM
Three Waconia High School seniors have recently been recognized by the National Merit Scholarship Program for achieving high scores on the Preliminary SAT/National Merit Scholarship Qualifying Test (PSAT/NMSQT), which is taken by more than 1.5 million 11th graders each year. Click here to read the full story.
HIGH SCHOOL THEATRE PROGRAM TO PRESENT MAMMA MIA! OCT. 13-15
The Waconia High School Theatre Program will present its Fall Musical, Mamma Mia!, Oct. 13-15 at the Waconia High School Performing Arts Center. Showtimes are 7 p.m. on Oct. 13-15, with an additional 2 p.m. matinee scheduled for Oct. 15. Tickets are now on sale and can be purchased online by visiting www.bit.ly/WaconiaTickets. Tickets are general admission and are $8 for adults and $6 for students. Click here to read the full story.
FOUR SCHOOL BOARD SEATS UP FOR ELECTION ON NOV. 8
The Board of Education for Waconia Public Schools will have four seats up for election on the ballot on Tuesday, November 8.  Members are elected to serve 4-year terms that will begin in January of 2023 and expire in December of 2026. Click here to find out more information about serving as a school board member in ISD 110. Candidates include Chad Almjeld, Kelly Amott, Jesse Bergstrom, Tyler Gangestad, Melanie Hagen, Kimberly Kelzer-Breeden, Steve Minor and Katherine Sodey. The Waconia Education Association is hosting a Candidate Forum from 7-9 p.m. on Tuesday, Sept. 27 at the Waconia High School Auditorium to give stakeholders an opportunity to learn more about the candidates. 
Are You The Next Awesome?
JOIN THE WILDCATS TEAM!
Year-Round Positions
School Year Positions
Substituting