Explore your passions. Create your success.
Delivering On Our Mission
Everything we do at Waconia Public Schools, ISD 110, is focused on creating opportunities for students to explore their passions and create their success. With dedicated teachers, supportive parents, and a community that values quality education, we are able to provide authentic learning experiences for all students. Let's go Wildcats!!!!
Read more about our Mission, Vision,
Core Values, and Daily Desired Experiences: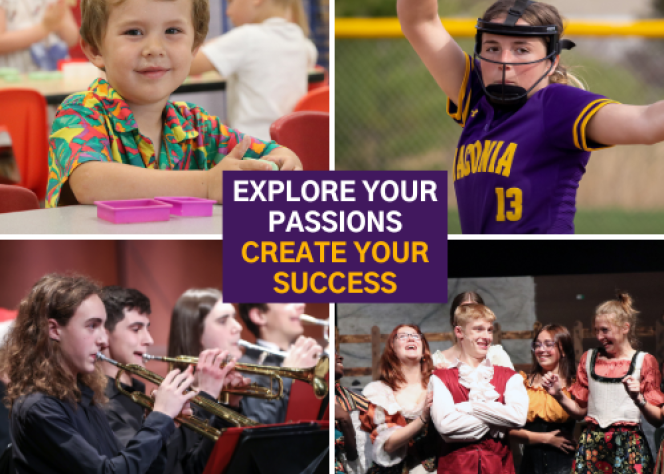 Waconia Public Schools News
AMANDA PHENIX NAMED FINALIST FOR EDUCATION MINNESOTA'S ESP OF THE YEAR
Congratulations to Waconia Middle School ESP Amanda Phenix for recently being named one of five finalists for Education Minnesota's 2023-24 ESP of the Year Award. Amanda, who is currently in her 24th year of service to Waconia Public Schools, was chosen as a finalist from a record number of nominations. Finalists were chosen based on five criteria including Professional Practice, Advocacy and Association, Community Engagement, Personal Achievement, and Enhancement of ESP Image. Congratulations Amanda!
WINTER WEATHER REMINDERS
In alignment with past practices, if inclement weather forces District leaders to cancel in-person instruction during the 2023-24 school year, the first two instances would result in no-school days for students. Any subsequent weather-related closures would result in the District implementing a flex-learning day. Students in grades 5-12 would use their devices to access learning plans on Schoology. Families with students in grades K-4 would receive learning plans via email from teachers that morning. 
In all cases of cancellations, late starts, and early dismissals, notification will be sent directly to families through Infinite Campus by phone, email, and text message. Information will also be posted on the district website and the district's social media channels. Click here for full information. 
WACONIA PUBLIC SCHOOLS NAMED A TOP-20 SCHOOL DISTRICT IN MINNESOTA BY NICHE
Waconia Public Schools has once again been named a top-20 public school district in the state of Minnesota by Niche, an online platform that annually ranks K-12 schools as well as colleges and universities. In Niche's 2024 rankings, which were released on Friday, Sept. 22, Waconia Public Schools was ranked 16th on the platform's list of Best School Districts in Minnesota. 
ISD 110 also earned high placement on several of the platform's other ranked lists. The school district is ranked 10th out of 362 on Niche's list titled "Districts with the Best Teachers in Minnesota." The school district was also ranked first on the platform's list of "Best School Districts in Carver County." Click here to read the full story. 
WACONIA HIGH SCHOOL NAMED A SPECIAL OLYMPICS NATIONAL BANNER CHAMPION SCHOOL 
Waconia High School has recently been named a National Banner Unified Champion School by Special Olympics North America. WHS is one of five schools in the state of Minnesota to achieve this honor for 2023. To achieve National Banner recognition, a school has to demonstrate that it has an inclusive school climate and that it exudes a sense of collaboration, engagement and respect for all members of the student body and staff. A school must also demonstrate commitment to inclusion by meeting 10 national standards of excellence. Click here to read the full story. 
SENIOR ABIGAIL VOELKER NAMED NATIONAL MERIT SEMIFINALIST
Waconia High School senior Abigail Voelker has been named a National Merit Semifinalist based on results of the Preliminary SAT/National Merit Scholarship Qualifying Test (PSAT/NMSQT), which is taken by more than 1.5 million 11th graders each year.
Voelker is one of approximately 16,000 students across the nation who took the PSAT/NMSQT to be named a National Merit Semifinalist for 2024. Voelker will now have the opportunity to fulfill several requirements to be named a finalist in February and potentially earn one of approximately 7,500 National Merit Scholarships that will be awarded next Spring.
WACONIA HIGH SCHOOL GRADUATION RATE CLIMBS TO NEARLY 97 PERCENT 
Four-year graduation rates went up at both Waconia High School and the Waconia Learning Center according to 2021-22 data released by the Minnesota Department of Education on Tuesday. At Waconia High School, the four-year graduation rate increased from 95.71% in 2020-21 to 96.95% in 2021-22. The Waconia Learning Center achieved an even greater increase from 68.57% in 2020-21 to 91.67% in 2021-22. Both schools have graduation rates that are well above the state average of 83.55%.
"While Waconia did not see the significant drop in graduation rates during the pandemic that some other school districts did, it's certainly great to see that we are trending in the right direction," Superintendent Brian Gersich said. "Over the past 10 months I have really come to appreciate the amazing quality of teachers and educational programming that we have here in Waconia, and so I am not surprised that a large percentage of our students are thriving."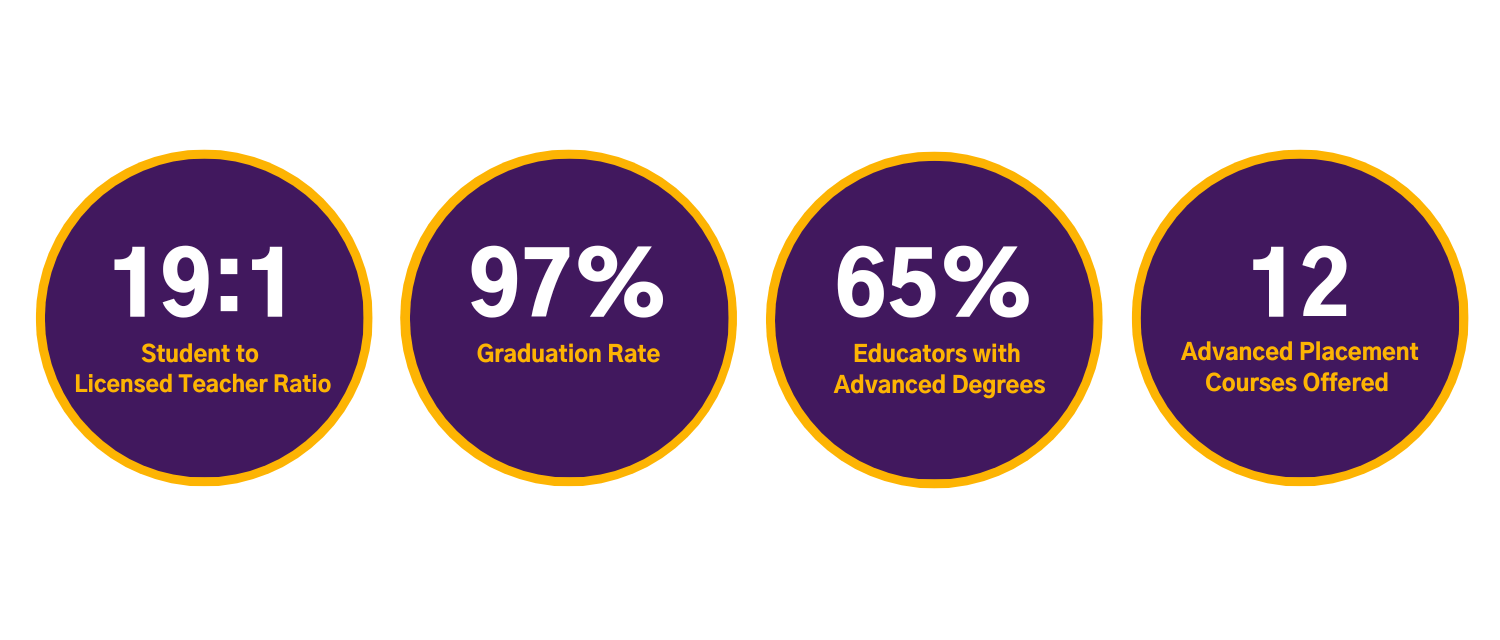 Are You The Next Awesome?
JOIN THE WILDCATS TEAM!
Year-Round Positions
School Year Positions
Substituting