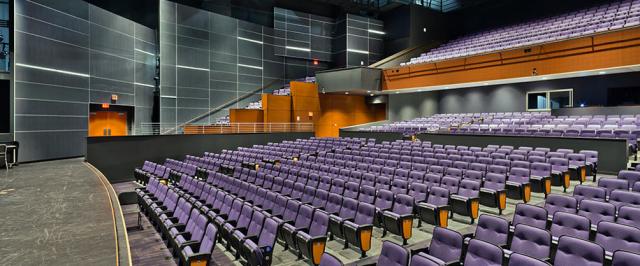 Venues
Waconia High School Performing Arts Center is a brand new 1,000 seat performance space built in 2017.  The PAC is located at 1650 Community Drive, Waconia, MN. 
Waconia Middle School Auditorium seats 400 and is equipped with lighting, sound, and control room.  The WMS Auditorium is located at 1400 Community Drive, Waconia, MN.
Rental
Consider bringing your performance to our stage.  Each venue is available for rent. To find details on availability, cost, and an online application, click here.
If you have any questions regarding the policies, facility specifications, or dates available, contact Tiffany Nelson, Community Education director, at tnelson@isd110.org or (952) 442-0610.
Amenities
Click here for a comprehensive list of each venue's specifications including dimensions, lighting, audio, and visual features.