Early Childhood Family Education
520 Industrial Blvd.  Waconia, MN  55387
952-442-0613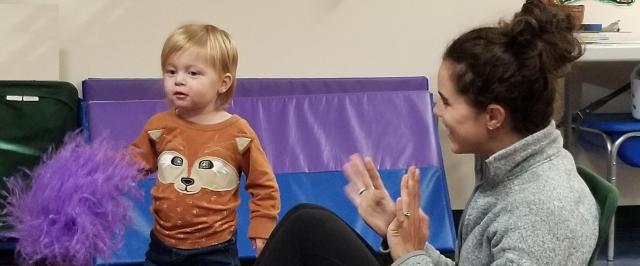 Registration for Winter/Spring ECFE Classes begins Tuesday, Dec. 6 at 8:00 am.
Watch for the online catalog on November 28.
Come join the fun and see what ECFE is all about!
Call the Early Childhood Office for availability and a prorated fee.
952-442-0613
Early Childhood Family Education (ECFE) serves the communities of Waconia, St. Bonifacius, Minnetrista, New Germany and Victoria.
What Is ECFE?
• ECFE is a family education program for all parents and their children from birth to kindergarten age.

• Classes and special events are planned to be enjoyable learning experiences for both parents and children together.
• Parents share, gain new ideas and receive support from one another during parent discussion time.
• Children have the opportunity to be with other children and learn with creative activities in a stimulating and caring environment.
• ECFE provides a staff of people committed to supporting parents in their role as their child's first and most important teacher.
• ECFE is a District 110 Community Education program.
About Parent–Child Classes
ECFE offers a variety of classes for parents and children to come together to connect as a family, to discuss issues relating to your child's stage of development, and to meet other families. Classes are available to parents with infant, toddler, and preschool-age children.
A Typical ECFE Class
Classes usually meet once a week for 90 minutes during the fall, winter, and spring sessions. A typical ECFE class begins with a "parent–child time," where parents and children participate in fun learning activities together. Families join together for a circle time to enjoy songs and fingerplays. Parents later join a parenting discussion by a parent educator while children continue their play with an early childhood teacher in the children's classroom.
Looking for New Kids in Town
The ECFE program is always trying to update the school district census so that all families with prekindergarten-age children can be made aware of our classes and events. Being on the school district census ensures that you will automatically receive information about Early Childhood Screening, preschool, and kindergarten. You can help us by calling (952) 442-0607 when you know of new families or babies in the area.
Mission:
To strengthen families through education, and support all parents toward healthy growth and development of their children. 
Vision:
Helping parents recognize that they are their child's first and most important teacher. 
Develop parents' confidence in advocating for their children through ISD 110's E-12 programming.
All children are engaged learners.